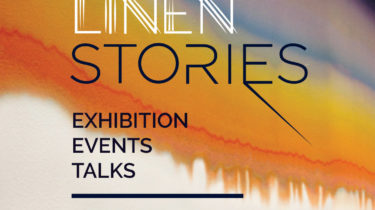 Dear Friends,
We are delighted to introduce Our Linen Stories, a material adventure from historical context to contemporary product, highlighting the work of twelve talented designers at home and abroad and celebrating this most European of all the sustainable textiles.
As part of the new Journeys in Design: Material World series, curated by John Ennis, Our Linen Stories will launch this May on the shores of Leith at Custom Lane, a centre for design and making in Edinburgh. We moor here from Saturday 5th to Saturday 26th May before a tour through Scotland and onwards to N.Ireland.
Today we offer you our new website where you can read some of Our Linen Stories, visit our featured designers and find out more about our allied events in Leith. Our Linen Stories is also live on social media: please do follow us through the links below.
Most importantly, please visit Our Sharing Centre where you can add Your Linen Story to the book of transnational tales we hope to collect as we tour.
With our hopes the weather might provide a chance to wear our linens too,
We look forward to seeing you in May.
Best wishes,
John and Eilidh
Journeys in Design