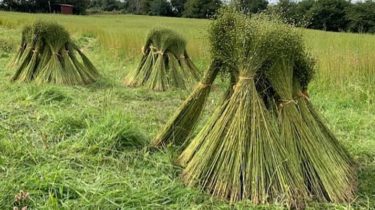 Join us for a Zoom Roundtable, an opportunity to reflect on shared flax and linen cultures from farming to tourism
About this event
We warmly invite you to join us for a Zoom Roundtable, an opportunity to reflect on our shared flax and linen cultures.
Key Themes: Farming, Education, Tourism, Community, and Bioregional Sustainability.
Our Roundtable includes keynotes, short presentations, Q&A sessions and Roundup. With contributions from partners in Scotland and beyond, you can sign up and contribute yourself, from wherever you are in the world.
Register today: full details and schedule will be sent to you before the event.
Flax Circles is a key event within Scotland's first Flax and Linen Festival, September 2021, Fife, from Journeys in Design.