Explore vanished linen landscapes and more recent design by river, rail, and path as we walk.
About this event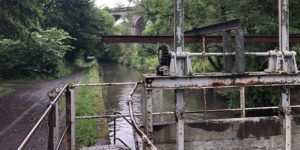 Welcome to Markinch, under-sung gem in Scotland's heritage crown. It's a noted ancient capital and also played its part in Fife's Industrial development. We loop out from an informative display at the 252 Memorial Hall on a walk that has linen heritage at heart. Landscapes of 'lint pond 'and 'bleaching green' have been replaced with different urban designs. The River Leven had several flax mills along its course, and we nod to her railway and road brides en route. Share your thoughts and stories as we stroll.
This walk is part of the inaugural Flax and Linen Festivals Scotland from Journeys in Design. Our Festival Hub in 2021 is in Kirkcaldy with events taking place throughout Fife.
*Participation is free of charge