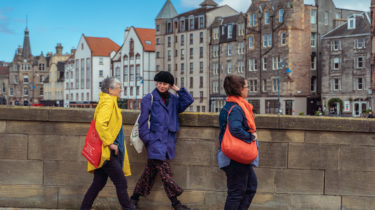 A Linen Sunday Stroll in Leith out from Custom Lane, a Walk by Design exploring the heritage of Linen in Leith. All are welcome including friendly canines!
Y/OUR LINEN STORIES 2019 // LEITH:
Contemporary design in flax & linen from Scotland and our nearest European linen neighbours, drawing on our rich industrial heritage with a focus on sustainability and the circular economy.
After a successful launch of Our Linen Stories 2018, the exhibition returns to Leith on the weekend of the Saturday 25th and Sunday 26th May 2019 with a Thank You Leith for the local linen stories collected last year.
The Pop Up Exhibition runs both days 10am to 4pm and we invite you on our Sunday Stroll in Leith starting 2.30pm from the main door of Custom Lane.