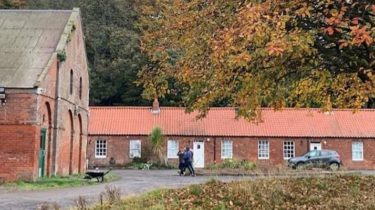 Welcome to Silverburn Park and a special insider's tour of the emblematic Flax Mill, with a stroll via walled gardens to the 'retting pond'.
About this event
Welcome to Silverburn Park, a jewel on the coast of Fife, easily accessed by foot and bicycle from Leven and just off the Largo Road. Gifted to the people of Leven in the 1970s by the Russell family, it includes a currently derelict B-listed former Flax Mill.
The Flax Mill will be brought back to life as the emblematic centre piece of this wonderful parkland as part of an ambitious regeneration project. This handsome brick building is a rather rare piece of industrial architecture and will be open for a guided tour and talk about its past and future, with a short walk via the walled garden to the Mill's beautiful but bogus 'retting pond'.
The ever popular Cottage Window Café is open Tuesday to Sunday and the park also offers woodland walks, dedicated campsite and campervan facilities and direct access to the Fife Coastal Path.
The Flax Mill tour is a centrepiece of Scotland's first Flax and Linen Festival, from Journeys in Design, with an allied Exhibition in Kirkcaldy and satellite events throughout Fife.
https://www.silverburnpark.co.uk/
*Participation is free of charge